Snowbirds over Debert 2019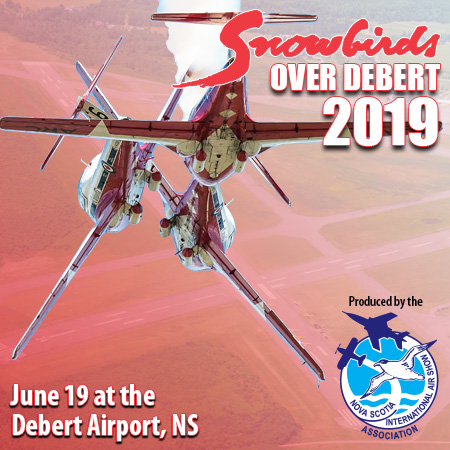 We expect this Air Show is going to be VERY POPULAR in the area!
This is the first Air Show in Debert in recent memory and the Canadian Forces Snowbirds have never performed here before.
To put this in perspective, our first Facebook post about this air show reached
52,000 users within 24 hours
. Our ticket block is only for
3,000 paying spectators
and accompanied Children under 12 get in for FREE!
(We
will
need to know approximately how many children you will be bringing with you - this question will be asked as you purchase your tickets.)
The limitation on space is determined by parking, fencing and fire regulations for the spectator area. As it is our first time producing a Show at this site, there are a lot of details to figure out.
Buying Advance tickets to Snowbirds Over Debert is your best bet.
Avoid disappointment and get your tickets today!